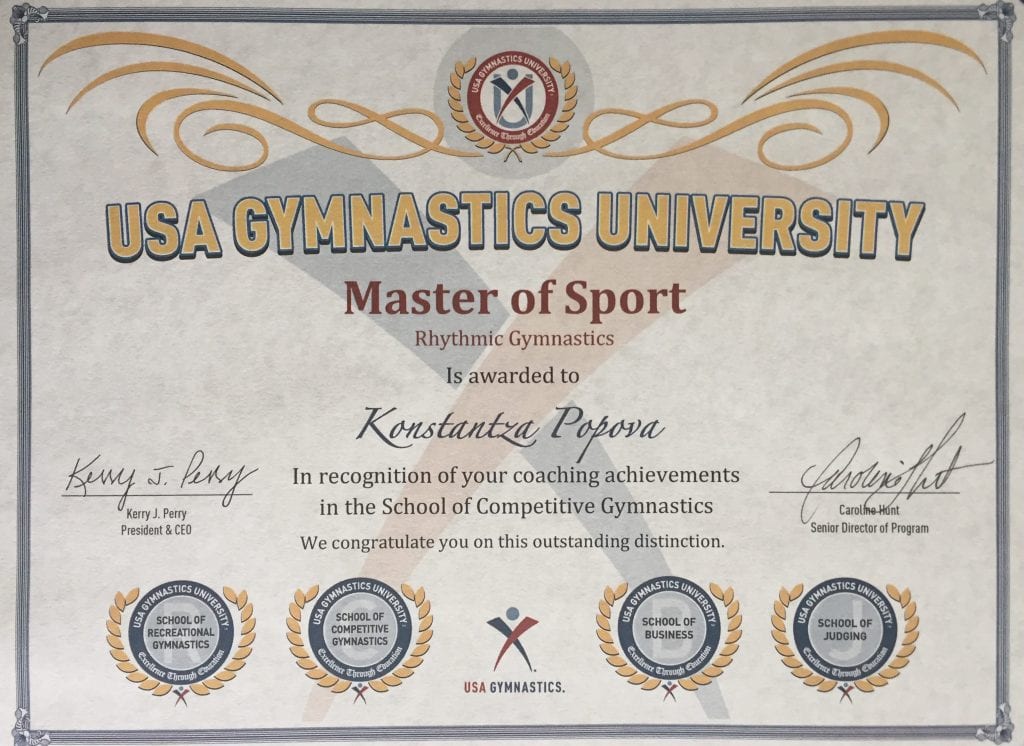 Gymnastics World is proud to communicate to all of our members that our coach Konstantza has received the highest level of coaching certification by USA Gymnastics.
Mrs. Konstantza is now recognized MASTER OF THE SPORT.
This level of certification is given only to coaches who have demonstrated the ability to train athletes that represent the United States at the highest level of competition.